<?xml encoding="UTF-8″>
This is Reacher with Minds Eye Design, Here are 10 amazing tiny homes. Before we start, this is an episode designed by Minds Eye It is brought to you by Baxia Security Technology Lights. These lights can be powered by solar energy To be installed anywhere outside the home. The farther the motion is detected within 15 feet, 28 LEDs illuminate the dark for extra security.
If you need more information click On the link in the description below. No. 10. This entry by Honomobo, it's smaller than their M Series, But don't be put off by the size Because it has more than enough space for one person A person or couple to live comfortably.
Each one consists of a steel frame With insulated panels that are water and fire resistant.
Measuring 12 feet by 24 feet, With 237 square feet of that is available as a living space. Every unit has a dinette area with Double burner stove and stainless steel sink, And also lots of cabinet and counter space. There is also a full bathroom that has a closed shower. Side door and a set of sliding doors at one end, Allow entry to the main living area. Large windows provide plenty of natural light whilst The 9-foot ceiling adds to the spacious feel of the room.
Each unit comes standard with a heat pump And energy recovery ventilator In addition to being prewired for solar. Optional hardware can be added as well. Pricing on this one has yet to be released. number nine. If you say you've been jealous the whole time you see one of these, I'll be underestimating my envy and that's cool looking Double decker houseboat Nautilus only It adds fuel to the fire.
The egg design is almost done It is 49 feet tall and 39 feet wide. The lower floor has a back entrance door that opens To the living room with a guest bathroom, Storage room, kitchen and stove. The upper floor contains the bedroom Along with the main bathroom and dressing area. The spiral staircase allows access to each level Including the roof that can be used As solar or space for solar panels. Each level has floor-to-ceiling windows As well as a wrap around the width of the deck Panoramic ocean views.
Multiple options and features are available for this one With the base price around $ 220,000. Number eight. Although the name sounds like Something that the witch would name her home, I can assure you that my mother-in-law does not live there. This modular home is available In single or double units, with each having the capacity To combine to form larger structures.
Each one is made using aluminum Or the packages laminated for the base, With floor, walls and ceiling all composed Structural sandwich panels.
Self-supporting design for panels Helps form a solid structural shell So that no additional support is needed. Prefab structure is shipped flat packed It can be prepared on site within five days With five people using basic tools. One unit measures 510 square feet It includes a full kitchen and a living room. The bathroom, two bedrooms, as well as the balcony area. Dual units with an area of 1020 sq.
Ft., Allow these areas to be expanded if needed. Features of these include off-grid homes Solar passive cooling and rainwater collection. Prices for this rise are $ 60,000 for one unit, And $ 105,000 to double. Number seven.
This aptly named gooseneck from Alabama based Timbercraft Townhouses, It is all you need for living the outdoor lifestyle.
It measures 33 feet tall, 8 1/2 feet wide With a total living area of 416 square feet. Interior walls and floors are made of pine With metal roof and striking siding on the outside. French doors open in the living room Which has electric fireplace and sofa. The kitchen includes a full size refrigerator, Gas stove and microwave above range.
The two loft bedrooms are accessed by a staircase And connected across the platform. A third bedroom is accessible through a flight of stairs That also works as an additional storage. The bathroom has a full size bathtub And also flush the toilet, vanity and basin. Pricing on this one starts at $ 84,000. Hey everyone, don't forget to subscribe For more amazing content and ring this bell To become part of our awesome notification team.
Number six.
These two tiny homes from NOMAD span The limits of living in a small space. It comes in two forms, the cube that measures 156 sq. Ft. Partial That measures 110 square feet.
They both have a basement which has a living room, Kitchen with double burner set, sink and mini fridge, So is a bathroom with a flush toilet And the standup shower. Upstairs sleeping area is accessible By any combination of stairs or wall ladder. Every NADAD is able to use standard municipal services With off-grid living possible using solar energy, Atmospheric water generation, vertical gardening And sewage treatment systems. Multiple cube units can be connected to increase Living size is a space for large families Or to serve as a multifunctional dwelling. Pricing starts at $ 28,000 per micro And $ 32,000 for a cube.
Number five. Also than Nautilus, this entry is smaller A copy of their main form. It measures in just over 29 feet in length and under 12 feet in width, with a living space of 134 square feet.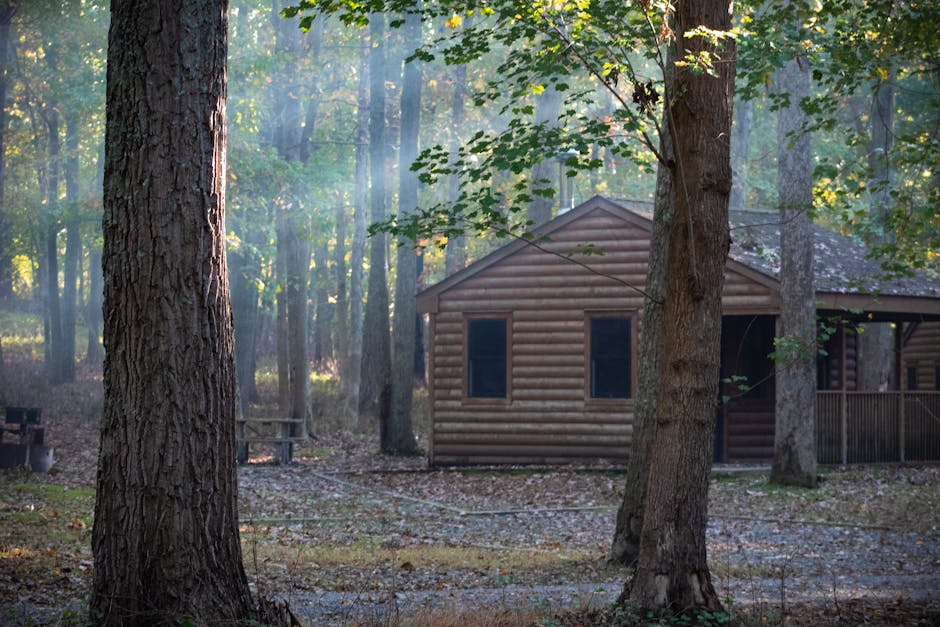 Glass doors from floor to ceiling Opening to the side and front decking areas To allow as normal air flow And also provide natural light. The lower floor houses a dining area Set with double burner, sink and mini fridge.
Opposite it is a closed bathroom With a wet bath, toilet and sink. The living area has a sofa that can double as a bed With extra storage underneath. Controls and mount driving It is also located in the main area. The upper deck cabin has a double bed It can sleep up to two people with access Across the hatch in the roof from the basement. Pricing on the Nautino Mini starts at around $ 100,000.
number four. This entry is another of the M series by Honomobo. Shipping container home units Measures 34 feet by 14 feet with Living space of 419 square feet. The outer part is made of the hull Corrugated steel with an enamel finish. The walls are filled with spray foam insulation This is fire and water resistant.
The boundary of the kitchen area is one end of the house With full size refrigerator, sink and electrical set. Integrated with it is the living room That's about 176 square feet.
The bathroom has a sink, toilet, and bathtub. A bedroom at the other end Has space for a queen size bed, As well as built-in wardrobe and additional storage. The front wall has 31 feet of floor-to-ceiling glass That allows natural lighting to every part of the home.
The M1 is stackable as well as mobile So it can be taken with you whenever Wherever you choose to move. Pricing on this one has yet to be released. Number three. This initial offering from Zerosquared is called Aurora. It looks smaller than most others but its secret It is the double expansion slides on the front And back from home that brings Total living space to 374 square feet.
This allows the occupant to still have the features It is a full sized house without feeling As if they sacrifice anything.
Upon entering there is a dinette area With extendable table, three-burner burner, Sink, microwave, dishwasher and full size refrigerator. The bedroom has a Murphy bed Who stirs in the wall with a shelf underneath, This allows it to double as an office space When the bed is not in use. A partition wall separates this area from the living room Which has a couch that doubles Also fold the bed for additional sleeping space. The bathroom has flush toilet, sink, wall cupboard The shower area measures 12 square feet.
There is also a washer / dryer combo Located under the basin. Pricing starts at $ 89,000. Number 2 This project came about because the designer decided He wanted to make his own version of the Covered Wagon. It started with a trailer measuring around 5 feet by 10 feet which is stretched out A few feet in each direction. The steel frame was welded together to create the shape With discarded wood from domestic mills used for the body.
Due to differences in wood, Rope was used instead of trim where the walls met. Open area has flyscreen to block Loud items, with tarp and canvas rolls Up and down to allow air to flow.
The entrance is at one end with a wood stove on one side A counter top with a hidden sink on the other. The other end of the cart has a round window Which sits above an extendable bed. Pull-out table and bench on each side Provides space for up to six people.
There is no price available on this one It was also a one-off project. Let us know in the comments if you can see for yourself Living in one of these tiny homes. And if so, which one is your favorite? number one. This project came about when the designer drew inspiration From a friend's building during a visit to Thailand.
A total of three domed areas constitute The house. The main living area has a sofa That can be laid flat for use as a bed. The kitchen area has a countertop with a sink. Underneath is a miniature fridge and swing One burner gas stove. To the left is the bathroom area Who has a plywood door covered with woven bamboo.
The jungle-themed bathroom has a shower That allow water to flow through River rocks to the drainage area. The basin was made using local pottery and bamboo. The bedroom has a queen size bed With two round windows that double the seats. The top of this dome has a balcony It is built with a bamboo roof and a swing. Wooden steps lead to it It was carved out of wood from an ancient temple.
Skylights on domes allow natural light and air flow.
Lighting fixtures throughout the structure They are custom-made using baskets and other items To provide textured patterns on the walls. The estimated cost for this one came to around $ 9,000. – Guys this is Cassie, Hope you enjoy this video. Tell us in the comments below what you found To be the most interesting and why?
Impressive Modern Tiny House Build with FANTASTIC Interior Design!
Read More: Impressive Modern Tiny House Build with FANTASTIC Interior Design!