Hi and welcome to a new episode of tiny 
prefab houses. Today we will visit four   tiny houses located in several continents.
Before we start please subscribe and turn on   the bell button to get the latest updates about 
new videos. As always glad to have supporters. Meet nature Villa by b210 architects. Tiny getaway house offers its 
visitors to take time off and   experience comfort and peace at the same time. It is situated on the premises of an old 
manor, allowing the visitor to experience   different historical buildings and 
the picturesque natural landscape.
The house is built around the existing 
birch trees, without causing them any harm.   Elevated 1 meter above the ground 
and driven deep into the soft soil   on 7-meter-long screws. There's a terrace where 
you can catch the morning sun, a layered rooftop   to enjoy the sunset and watch the stars. The 
surrounding area is home for many bird species,   so the house also acts as a birdwatching tower. 
During spring, the whole area gets flooded by   the nearby river, so the only way to get to the 
Nature Villa is across the elevated boardwalk.
The whole house is covered in wood 
— its facade, roof and terraces   are glad in one monolith material to give 
the house one outstanding body. Thermo ash   was chosen because of its beautiful deep color 
and durability to changing weather conditions. The interior of the house perfectly fits 
all the amenities needed for a small but   luxurious hotel room. There's an entrance 
with space for both luggage and clothes,   a kitchen counter for morning 
tea or coffee, plus a minibar.   The living room hosts a king size bed, a comfy 
lounge with soft pillows and a fireplace.   The visitors can enjoy a cozy fire with panoramic 
views of the surrounding bog landscape. The   bathroom with floor to ceiling mirrors is equipped 
with a large shower and an incinerating toilet.
To keep the interior as simple as possible,   only few materials are used — thermo ash for the 
floor and ceiling, micro cement for the entrance   and bathroom, and black Infinity laminate for 
the bedhead. All the furniture is custom made. The tiny bedroom can have different layouts — 
one big bedroom or the room can also be separated   with the curtain into two rooms, a bedroom and 
a small extra room next to fireplace with sofas.   Small sofas also can be used 
as an extra bed for a child.
Everything was measured to create a small yet 
comfortable space for a perfect private getaway. Let's have a look at Gateway Cabins spread 
across North America to give city dwellers   the chance to unwind and unplug, all 
without a Wi-Fi network in sight. Tiny homes are part of a growing movement among   the world-weary to downsize 
or live a simpler existence. Getaway offers the experience of a tiny home,   but only for as many nights 
as you're willing to pay for. Getaway isn't simply selling a night in a 
house in the woods; it's selling an experience. One of Getaway's most talked about and 
photographed features is its big window design,   with the bed placed right next to the 
window.
The concept is to sleep in nature:   One can go to bed gazing up at the 
night sky and then wake up with the sun. This emphasis on being close to nature is 
echoed with the use of natural building   materials. Getaway cabins use wood, glass and 
some metal but forgo plastics and composites.   The Eastern White Pine is stained a natural color 
that's meant to blend in with the environment. The cabin size is essential to the 
experience. Getaway offers two-person   and four-person homes that come with a bed 
(or two) for sleeping, a table for eating,   a kitchenette with a mini-fridge and 
two-stove burner and a bathroom with   a toilet and hot-water shower. Outdoors, 
there's a firepit, picnic table and chairs. Next, we visit Bruny Island Hideaway 
by Maguire and Devine Architects. Can you imagine living without chairs or 
a sofa? Dr. Sophia Shih recommends it. Shih, grew up in Taiwan in a Japanese-style 
house that gave her an appreciation for   "highly crafted minimalist design"–and the ability 
to happily sit cross-legged at a low table eating,   working, and reading. For her dream cabin, 
she set her sights on wild Bruny Island,   off the southeastern coast of Tasmania, 
and, after acquiring 99 acres of land,   mostly conservation forest, she 
approached architects about designing it.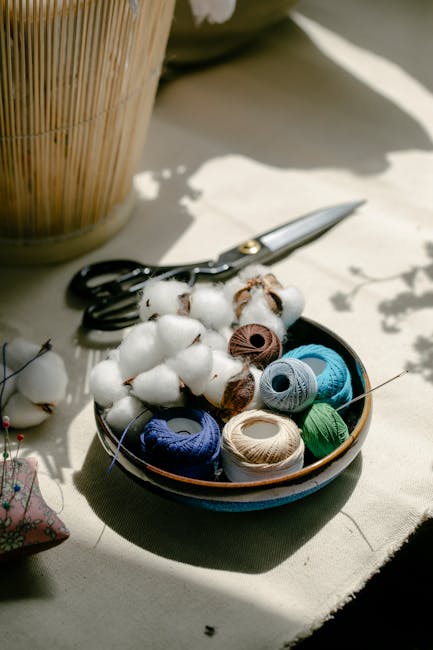 The cabin is completely off grid, and as such 
the cabin collects its own rainwater, is powered   by photovoltaics and heated by a wood fire oven, 
while gas provides hot water and cooktop cooking. The interior is just over 300 square feet (or 28 
square meters). Light colored timber walls, floor   and ceiling create a warm cozy sense of enclosure, 
referencing not only Japanese architecture, but   remote wilderness cabins from all over the world 
– creating a real sense of 'otherness' and escape. When Sophia has guests, they camp in tents on the 
property and use the cabin as the gathering spot. The entrance pergola creates storage for gas 
bottle and firewood, as well as a screen for cars,   but more than this, it creates 
a threshold from everyday life.   Along with the freestanding pergola, the 
use of underground water tanks allows   the cabin to sit as an object 
in the landscape, uncluttered.
The bathroom has a secret door onto the 
North deck for the experience of showering   (almost) outside, allowing the 
bathroom to act as a mud room   and for access by campers without 
interrupting the cabin sleepers. The gas heaters are concealed in the 
kitchen cupboards (as is a washing machine).   Batteries under the floor store 
solar energy collected on the roof   and used to power the lights and water pump. The only furniture allowed was a low 
table and mattress on the sleeping loft. With long views to the south and tall trees to the 
north, the cabin opens onto an east and west deck,   capturing morning and afternoon sun while 
affording views to the south.
A high roof   allowed solar panels and a skylight 
to catch sun from over the trees. Let's have a look at Space of 
Mind by Studio Puisto Architects.  Space of Mind is a modern cabin that 
acts as a dedicated space to think,   recharge and unwind – somewhere 
we can find our own peace of mind.   Through a modular system, Space of Mind 
can serve as anything from a spare bedroom   to a gym to a home office with the flexibility 
to be placed nearly anywhere in the world.
As a concept, Space of Mind was initially 
developed in response to the on-going pandemic.   With many of us now spending significantly 
more time at home than ever before,   our collective notion of a 'home 
away from home' needed to be   redefined to fit our newly 
limited range for travel.   No matter whether it is placed in a backyard, 
rooftop terrace or even the nearby forest, Space   of Mind acts as a spatial solution that fosters 
a similar experience – just without leaving home. The outer wooden structure acts as a blank 
slate while the interior is adjustable to   individual preferences, creating a space 
that can manifest into a gym for one and   into a home office for another. Within the overall 
modular system, the custom furniture attaches to   the wooden structure on rungs, giving the 
freedom to tailor the space as desired over time. The overall architectural footprint of Space of 
Mind comes in at just under 10 square meters.   Space-efficient and compact, a guiding emphasis 
within the design was to similarly express how   even a minimal space with only the essentials can 
offer us the headspace to enjoy what matters most.
Thanks for stopping by, subscribe and turn on the   bell to hear about our latest videos 
if you haven't done so yet. Stay tuned..