– [Stephen] This video is
brought to you by SquareSpace. – [Jessica] Hey, we're Stephen and Jess. And this is baby Hunter. A family goal of ours has
always been to buy a van, hit the road and see more of our beautiful home
country of Australia. – [Stephen] So in 2020,
we followed this dream, bought a van, popped a seat in for Hunter, placed down our flooring
and insulated the van for those warm summer
nights and cold winter days.
– [Jessica] This week, we are using all our handy knowledge we know. – Not that one. Oh! (laughs) – Oh wait, we kind of have
no idea what we're doing. But, with help, we're going to be placing
the walls and framing out our layout for our
tiny house on the wheels. (upbeat music) (singing and laughing) – [Stephen] She sure has woken up on the right side of the bed. – It feels so quiet in here, now that my parents have left, and so we've decided, I think, it's take your baby to work day. This week, it's all about
the walls and the ceiling. This one has just woken up. Aww, look at the little
crease where she was sleeping. You see that?
(Stephen laughs) And turn this, you can have a little sneaky look, she's still wearing her
Christmas jammies.
(laughs) Christmas hasn't ended in this house. – Madame, how are you already growing out of your Christmas PJs? Hey, baby. Did you get that shirt
for this occasion, Bobs? (Jessica laughs) – [Jessica] She's our little camper. – Welcome back everybody
to another van build. What is this, two van
builds you in a week? We told you guys in the last episode that
it is full steam ahead, and we totally mean it. We're gone straight till this is done. – So this week is all about putting in the walls and the ceiling. – So it's so good to have
some extra hands here at RV Solutions to help us out because, um, our hands can get a little
bit busy with this cutie.
– [Jessica] All right guys. So the big plan today
was to put the walls in, but we've realized that the walls actually haven't come in yet. So we've placed an order. We're hoping they come tomorrow. So in the meantime, I think we're actually going
to start maybe putting some solar panels on the top of this bad boy. There's a little hole
that we cut out last year, so we're thinking maybe
getting four solar panels across there, squeezing them where we can. 'Cause we want of course to be able to go off-grid as long as possible. So we'll just try and use this roof space
as much as possible. – We also decided while
we're waiting for the walls to come in, we've started
making a couple of templates on the tricky walls. 'Cause there are some walls
that we are needing to do that have windows and stuff. So what we've done is we've
started making templates out of cardboard.
And then we can use these when the actual wooden slats come in, pop this on, drew around it, cut it out. And fingers crossed,
they'll fit perfectly. Upside down. Oh, there's our panel. – [Stephen] Looks like solar. – [Jessica] Got the little
one sleeping on the job. ♪ Well I held you close
in my arms last night ♪ ♪ I held you baby and squeezed you tight ♪ ♪ I whispered, honey, would you for me ♪ ♪ I'm a-fallin' in love ♪ ♪ And it's plain to see ♪ – [Stephen] So it was this point in time when Andy slowly realized that something was not going to work. So after a couple of deliberations, I popped in for a second opinion, then Jason popped in for a third. And then we realized solar
was not going in today. – This week just isn't our week so far. So we were about to go and
get the solar panels put on. Then we realize we are
attaching an awning to the roof, and there needs to be a bracket put on, and we actually don't know
the size of the bracket until it comes.
So it means that we can't
do the solar panels. So now I think we're working on furniture. ♪ Well, I kissed you
baby, I knew right then ♪ – We know we're super
lucky when we're currently in a workshop with loud noises, and this one is passed out asleep, so it means we can discuss
what's happening next. ♪ I'm in love with you ♪ ♪ I'm in love with you ♪ – Hunter, that's Andy. – [Andy] She's drivin' already? – [Jessica] Yeah, teaching how to drive. – [Andy] Wow. (Jessica laughs) All right, so those parts
should be coming in a few days. But while we wait for those, we've decided we're going to start on the framing of our little kitchen. So this right here is where
our kitchen is going to go, and above it is going to be some coventry. But today we're going to be framing out the little kitchenette and we've decided it is
going to be 1700 long. So I wanted to show you, Steve,
what you thought about that. – [Stephen] Okay, and
we're going to have it up to Hunter's chair? – [Jessica] Yep, up to Hunter's chair.
Yeah, so this is going to be the length of our little kitchenette right here. – [Stephen] That's decent. – Yes. – [Stephen] That's a really good size. – And in this area, we're
going to be having a sink, and induction stove top and of course, a little bench space so I
can cut up and prepare food. – But I feel like once we
start getting a frame in here, every little step is going
to look so much closer to being our little home. Plus in the last episode you were seeing, we had this massive fridge.
I think we're downsizing the fridge to little smaller one so it can actually fit under the bench. So we have way more bench space. And how much pressure? – [Andy] Give a push against that. – Yeah. – [Andy] And you push that. – Yeah. – [Andy] And you come
down, pull the trigger. – Yeah. – And then you cut. (Stephen laughs) – I can see why you do
this all day. (laughs) Literally just watch back
the footage and the look on my face. First of all, I feel like I'm
putting all the effort in.
And then secondly, I just looked like a kid on Christmas day. Never used anything like this before I'm learning. So how does this one work? – You just pull the trigger. Don't pull the trigger yet, no, no. – Ah that one. – [Jessica] Oh my God. (Stephen laughs) – The safety's off. – Oh, cool. – You just line it up onto
that, and pull the trigger. – Oh. How'd I go? (laughs) – Still together. – Oh yeah, just hold it square like that? – With your fingers out the way, 'cause it hurts otherwise. (upbeat music) – This is Hunter's bed.
– [Jessica] Oh, is it? – Yeah. Yeah? – Yep. – Bunk bed. – And the extra support, extra strength. – [Jessica] All right,
I need a go at this. – Oh you're gonna have a go? – [Jessica] Move over. – All right. – I'm too jealous. I need to have a go. Give me those things. – Okay. – So now when Hunter watches back, Mom built your bed, Hunter. (Stephen laughs) – That's the button. You want me to pull it closer? – This is good. Whoa! – See how this had– – Oh my gosh, that's so fun.
(Stephen laughs) Wow. – [Stephen] Uh-oh. – Ah, you scared me! – [Stephen] (laughs) There. And then you want to hold
that to that black line to the middle. (upbeat music) yeah, hold on. I believe in the last vlog, you said you wanted to get your hands dirty. – This is so fun. (both laugh) – That smug look on your face. (laughs) We just wanted to say a massive thank you to our good friends over at Squarespace for their continued
support of our channel, and helping make all of this possible. So if you are new around
here, Squarespace is the amazing all-in-one
platform where you can easily put together a website or blog. From their award-winning website designs that could be customized for your needs to creating an online shop in minutes, you can get online, quicker and easier. So if you have a website
or blog that you've created with Squarespace, make sure
you leave it in the comments below so we can check it out.
So make sure you go and check out squarespace.com/flyingthenest
for your free trial. And when you're ready to go online, make sure you check out our link in the description below for 10% off your first purchase of
a website or domain. Now let's head back to the van build. Preference on top or bottom first? – It doesn't matter. – It doesn't matter? I'd say a solid C minus. (laughs) (upbeat music) ♪ I'm a gonna love you ♪ ♪ With all of my might ♪ ♪ Kiss and hug you ♪ ♪ Treat you right ♪ ♪ Flying around you ♪ ♪ In the clouds above ♪ ♪ I'm gonna love you ♪ ♪ With all your love ♪ ♪ Well I'm a gonna need you ♪ ♪ Both night and day ♪ ♪ All I'll do dear is what you say ♪ ♪ Hey, you got me spinnin' ♪ – Let's see it. To feed the thinking, 'cause
the wheel base will be. – [Stephen] Yep. – So and then the fridge
is gonna come up to here? So we're gonna use this
bit as a pull-out pantry. – [Stephen] That's a good idea. – Yeah. – Perfect. Steve, look. I'm cooking you dinner.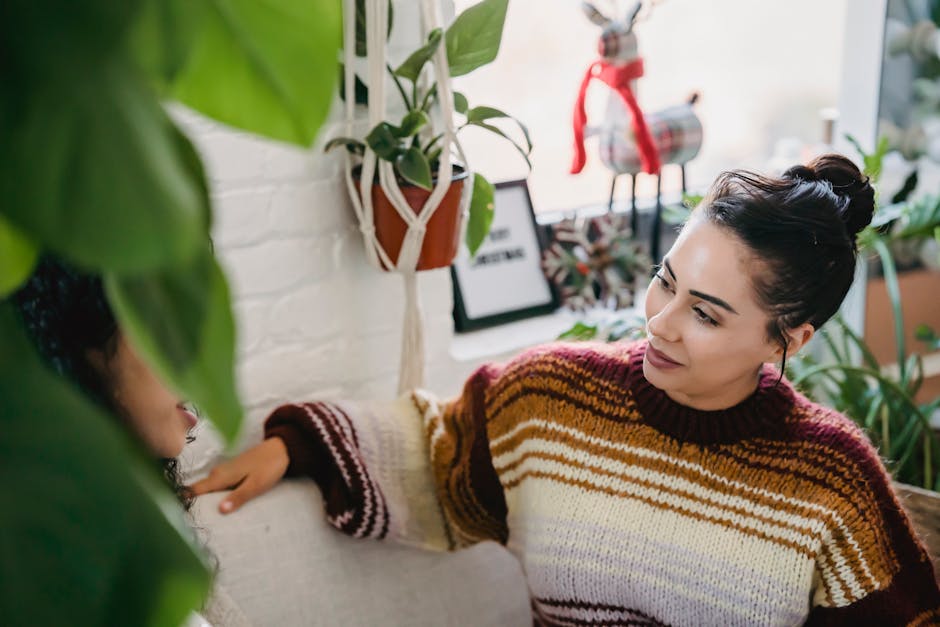 (laughs) Oh my gosh, it's closely
gonna get coming alive, hey? And you guys are probably wondering where little Hunter's gonna sleep. And as she grows up, she's
gonna need a bed of her own, so we've decided to build
her a little bunk bed that'll be just above our bed. So somewhere around here. Use your imagination. This'll become a bunk bed. This is so exciting. So Stephen and Andy have been working on all this framing and it's
officially kind of done.
And it's so cool because now we can really visualize what the van
is going to look like. So I feel like this is the
first time we're actually showing you guys our layout, but of course we showed you before. This is our kitchenette and this is where we're
going to be cooking. We're going to have a
fridge, stove top, sink and cutting area all here. And then on this side, this is actually going to be a bench seat.
That's going to be able to pull up so we can store things underneath and we're going to be attaching a table. So this is where we're
going to be eating, working and filming our podcast. And then behind me here
is our big double bed. You can see it's going
to come up quite high. And then on top of this
will be the mattress, and the reason we're doing it this way where we have a bench seat and a bed is because we've stayed in vans before where it's one of those
ones where you kind of build the bed at night
and then the morning you can turn it into seating.
One, that is super annoying. Two, it's not as comfy, because he can't actually
have a proper mattress. We've decided let's just separate it. Let's go for a very comfy
mattress and a huge double bed. And then we'll have the
seat that we can work on. Guess where we're back again? Another day, another trip to Bunnings. And this time we are choosing
some exciting things. We need to choose a sink, a tap, and what bench top we want to get. So we're currently
looking at all the sinks. And we're thinking of going with the black sink with a black tap. And I'm thinking just like
a single bowl like this. – [Stephen] That looks pretty good. – And now, taps. For the tap, I reckon we
should get one that has like one of these kind of things
where you can like pull it out and then hose things off.
And again, I see a black one. It's all the way at the top. – Alrighty, so final
stop is we need to pick a bench top for our
kitchen, and we actually really like this dark acacia wood, 'cause then it'll it a bit of,
(Hunter babbles) (Steven laughs) you like it as well? (Jessica laughs) It'll give our kitchen a
bit of a splash of color, 'cause we are doing a
lot of white in there. What do you reckon, Jess? – [Jessica] (laughs) Yeah,
I really like this one. I think that's gonna look so nice. What do you think, bubba? (laughs) (upbeat music) (Hunter and Jessica laughing) ♪ I know that I'm in ♪ ♪ I'm in love again ♪ (Jessica singing) ♪ Well I know ♪ – Jess is gonna be so excited.
We just got back from Bunnings, and a special delivery has just arrived. Our walls have arrived. So we've gone for like a plywood, so that is super lightweight
because when building a van, you'd be so conscious
of the actual weight to make sure you can still drive it around. So it's three millimeter plywood with like a satin finish and it's going to look so nice on the van.
♪ Listen here, I know ♪ ♪ That I'm in ♪ ♪ I'm in love again ♪ ♪ Yes I know that I'm in ♪ – Try to keep it on an angle, okay. – And use the white there. ♪ I'm in love again ♪ ♪ Well, well I am ♪ ♪ Ain't it new ♪ ♪ Look at my feet ♪ – So yeah, went through it. – That was terrible, and that was scary. (laughs) ♪ I'm in love again ♪ ♪ When I ever have a blue now ♪ ♪ And I feel so all alone ♪ ♪ I can sit right ♪ ♪ Right down and call her ♪ ♪ Now, come to the phone ♪ ♪ I can see ♪ ♪ Late at night ♪ ♪ She'll be ♪ – Gonna angle grind some screws off.
This is me trying to
protect the dash of the car. Another day, another power tool I've never used in my life I feel like I'm potentially
going to kill myself using. But like I said, this whole series is about
learning something new. And as you can see, our little tiny home is
starting to take shape. The walls are up. We've got all these back here. We've got these back here. We've got a couple of more shapes to make. And then I was, I was just saying to Jess we went from this white cargo van to a splash of color with the flooring. And now it's gone back
to the white until we work on it a bit more on, bring
some color back to the van. (gasps) Good morning, baby Did you have a good nap? You also have a very
important decision to make. We need to pick out a
mattress for the van. Yeah.
– So this is a medium. Just gonna lie with her. (laughs) (Stephen laughs) – [Man] That one is a more molded. – [Stephen] What do you
think of this one, bubba? – [Man] For the 10, we use that felt pad. – [Jessica] Oh, yes. – [Man] The center. – What do you think? Which one should we get? (laughs) Oh yeah, this one's way more like sinking. – [Man] Yeah. – I wonder what we would prefer. – [Stephen] Can I have a try? – Yeah. (upbeat music) ♪ How many break can one heart take ♪ – Honestly, the week always goes so fast when we're working on the van. It is now Friday, so the last day to work
on it for this video. And as you can see, it is
back to being nice and clean. The white walls have gone onto the van. It's back to looking like I'm inside a nineties slash
early 2000 music video with the white walls, as you can see, we finished it off nicely here. So you can't really see, like
the joints aren't so rough. Also gone through and drilled our holes so that the cabling can come through, our 240 as well as our 12 volt, especially down here where you can see the spaghetti with the cables, 'Cause there's so many lights
that are coming through here to our switch panel.
We've got more 240 volt. So accomplishing to see
how much can get done in a week. All righty, welcome
back to another episode of learning with Stephen, because I have no idea what I'm doing. So we might as well learn together. How do we get the walls on? We actually use something called MS5 glue. Now this isn't just
your standard Clag glue that's on your primary
school stationary list.
This stuff, if I focus, they stick windows on
trains with this stuff. On top of that, some of the points actually have been drilled in as well. But I mean, really, we're
not building a house wall. The van is pretty much the structure. This is really just a nice
white wall to kind of hide it so that it doesn't look
like a construction zone. But yeah, that's how we stuck it on. Especially when Monday
started with so many issues trying to get something started
with the walls not being in, bracket for the awning not being in, so I'm glad we can look
on this week and be like, it's done look good..