Welcome back to episode 2 of 
building our off grid property. in this episode we submit our offer and clear 
some limbs so we can access it in the camper We're riley and courtney casey, frustrated by the 
9-5 we set out to make a living making things. Through your incredible support we've been able to   bring you along for the ride and we can't 
wait to share our next chapter with you. Say hello to 20 acres of raw 
off-grid land in northern Idaho. COURTNEY:   We are headed back out to look at 
that property that we looked at   yesterday. The 20 acres on the hill, 
we both can't stop thinking about it. COURTNEY:   There are two ways to get to the 
property we're taking this steeper,   more treacherous, more direct way right now.
RILEY: One of Courtney's requirements is that 
the camper has to be able to get to the property. COURTNEY: The camera's not going to do 
this justice, it is pretty darn steep. RILEY: Pretty tight, the trees need some   trimming.
COURTNEY:   sometimes we gotta clear the road 
a little bit to make it through. RILEY: These are window killers. COURTNEY: I just buffed all 
the scratches out of the camper   and now it's kind of scratched again so… COURTNEY: Turns out the 
bumper makes a good ladder. COURTNEY:   So this is a little snug right here I think we   folded the mirror and as long 
as he hugs right we should fit.
RILEY:   The clearing has begun. COURTNEY: All right, drive right 
and don't fall off the road. COURTNEY: Well here is the potential 
road on our potential property COURTNEY:   This could be ours. RILEY: What kind of improvements are there? COURTNEY: um there's a road? RILEY: Ss that a road? COURTNEY: No, there is a clearing in the trees. COURTNEY: This is 20 densely wooded acres 
that's been logged maybe a long time ago.   But hasn't really been touched since… COURTNEY: We're gonna need a lot of equipment. I 
think right now we own a chainsaw and that's it. RILEY: That's your dad's chainsaw. COURTNEY: We don't even own a chainsaw… COURTNEY:   Do you guys want to see the home site? RILEY: It's up there.
COURTNEY:   And now we're going to the 
second potential build site! COURTNEY:   Welcome to potential build site number two. RILEY: It's harder to see the views 
from here but they're actually better. Just kind of clear out these like five 
or six trees right here and stunning. COURTNEY: Are we gonna put 
an offer in on this place? COURTNEY: Don't do what 
Riley's about to do at home. COURTNEY:   While Riley's in the camper I'm gonna give you 
guys my take on this place. He has dreamed of   living somewhere that he can run heavy equipment 
and chainsaws and build a bike park and off-road. It really checks every box. It's in our budget. 
We're kind of feeling like everything happens for   a reason. We met some random people in a parking 
lot and those people introduced us to their real   estate agent and he had this listing coming 
up and then we met another real estate agent   and she lives two properties over off-grid 
and is gonna represent us and has so much   insight into this and it really feels 
like everything's happening for a reason.   And it's terrifying and exciting but 
life's short and then you die, so.
RILEY:   And now we wait! COURTNEY: We signed the papers. We put in our 
offer on 20 acres of raw land full of trees,   in Northern Idaho. RILEY: Full of trees and rocks and no water. COURTNEY: Maybe a mountain lion. RILEY: There are elk, deer, 
wolves and moose in the area too. COURTNEY: I'm super excited. There's so much potential, 
who knows what's gonna happen.   Maybe bad things, maybe good 
things but we're gonna have fun. RILEY: Yep that's for sure. COURTNEY: We'll keep you posted. RILEY: All right we're in the camper, i'm making 
the morning coffee. We just got the text… The seller of the property has 
signed the purchase agreement   and we're officially in 
escrow on our off-grid place. COURTNEY: oh my gosh it's happening. RILEY: So for the next 30 days or so 
we're going to be digging around and   looking around and poking around and 
trying to make sure it's the place.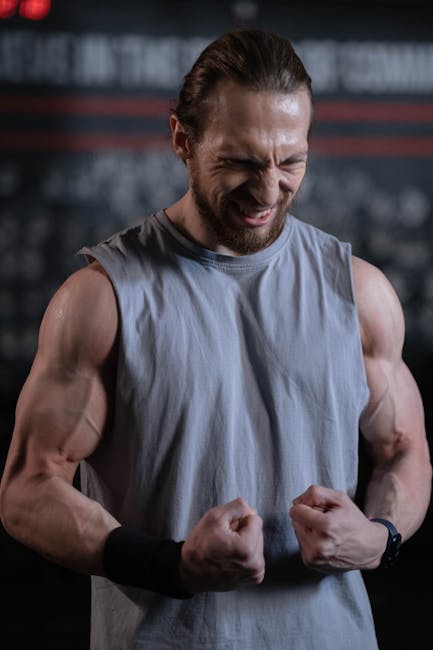 COURTNEY: Bailey, do you want to live off grid? Do you want 20 acres with bears and cougars? RILEY: Are you ready to get started? COURTNEY: Yeah, I need different clothes. I didn't 
bring my build off grid clothes in the camper. RILEY: Where are we gonna live while we do it? COURTNEY: Right here, duh. RILEY: Right here in the camper. 
Well, maybe not here per se. COURTNEY: The property doesn't have 
even a remotely a level spot so I think   step one once we own it we'll be 
plowing a spot that we can park this. Courtney: Now that we're officially 
in escrow we're gonna be going out   to the property a lot so we got permission   to clear the road. There's an easement on either 
side of the road so now we have permission to   go out and limb up everything so that the 
camper can make it in without too much harm. RILEY: First time we went through we 
scratched the windows up pretty good. COURTNEY: I'm gonna have to buff them out 
again, darn! So it feels good to go out and   do a little work I think we're both a little 
antsy and it'll be nice to just do something.
COURTNEY: We went to the north 40 yesterday 
because we didn't really bring clothes for   buying property on this trip. I had 
to get some jeans and Riley got, RILEY: I got myself my first pair of steel 
toe boots and now I can kick stumps over. COURTNEY: So we're gonna go 
work on the road a little bit. RILEY: Kris taught me this one. 
oh she made it look better. COURTNEY: Gotta hit it at the base. RILEY:   Courtney's gonna fell her first tree. COURTNEY: With the sawzall.
RILEY: maybe not so much a tree. COURTNEY: Pro! Fell where I wanted it to. In case you haven't noticed we have 
some learning to do on how to fell   trees but we're gonna start with 
the little trees that won't kill us. COURTNEY:   someone had done some previous clearing 
but it got stacked on what's really the   only turnaround spot on this side of 
the road so I think we have to move it. So we're gonna move it. Giant pile 
down there. Where's your tractor? RILEY: Yeah, it's 1500 miles away. COURTNEY: We're gonna need 
some some big toys, tools. COURTNEY: Describe how you're feeling 
about this current endeavor in one word. RILEY: Only one word? Optimistic. COURTNEY: That's why I married him. RILEY: adventure! COURTNEY: We're sitting here, taking it all in. RILEY: I just kind of chose a spot to sit down,   I can't even see the view 
from here but I still love it. I just take a deep breath 
and look up at the trees.
COURTNEY: There's so many trees… RILEY:   Work with a view today. I'm sending emails   but right over here is an excavator loading 
up a dump truck and i'm taking notes. COURTNEY: We just met with the 
county, building department? RILEY: They don't have a building department. COURTNEY: We just met with county planning. 
Deborah was super helpful and nice and we were   able to go over the property a little more 
in detail. Great news their permit process,   she apologized for the current delay, it's a 
whole whopping two to three weeks right now. RILEY: It used to be three to 
four days. you should be three to COURTNEY: Everyone is so friendly 
here, we're having a lot of fun. COURTNEY: Already finding treasure. RILEY: We're on the top of the world 
on the lot right now. Amazing views. COURTNEY: Officially in escrow we're one 
step closer to building our dream property.   Drop a comment below with what 
you think we should build first!.