all right welcome back to Blackacre
Ranch everybody. It is another week which means well we just sweated a lot on the
weekend. I wanted to kind of give you some updates. It's been a holiday weekend, that means there's been a lot more going on Hey little pigs what you guys up to huh?
What you guys up to, you guys just sniffing around? Huh? You just sleepy. You just sleepy little guys? All right well they're still doing pretty good food you
want to show you our little pigs we are going to weigh them here in the near
future and see how they're doing.
When we first got them about a week and three
days ago they were somewhere between nine and fifteen pounds. They seem to be doing pretty good. I just went and picked up some more food. This is what we've been feeding our piggie's. Nature's Watch. It's just over
from Tractor Supply. grower and finisher feed what I decided to deal with since I
just got some feed is this is deer corn This doesn't have a lot of protein just
by itself and this isn't cracked corn it's hard but what I wanted to do is
just try a little experiment where I mix a little corn get soft and I'm going to
put it side-by-side with this guy in its own bucket and then I want to see which
ones go quickest which ones the piggies go after. Here's the corn that we have.
It's sitting in water softening up. It's really hard like I said it's not cracked
or anything like that but kernels don't digest very well so we're gonna soften
them up so that way they go through a little bit easier and it's not so hard
on the intestines on the pig so what we're gonna do now is we're
gonna do kind of flashback style I'm gonna kind of tell you what what's
happening I'll show you some video I'll show you some photos of it but
ultimately I just didn't really care to talk to me I'm honest with you we were
doing some fencing so yes this is what we're doing Friday
Sandra Clark and I came out and spent all day here and we kind of mapped out
everything on the fencing all right we have about 8,000 linear feet of fencing
to put in and I have five weeks okay beginning of July this fence needs to be
done and all the watering needs to be done that is a lot of stuff to do so I
have to hit this fencing pretty hard pretty fast and get going so two things
happen on Saturday all right first thing that was going on was we're gonna finish
up all the pavilion cleaning on Friday I met the guy who brought us our republic
dumpster okay this is a 30-yard dumpster I wanted 40 yards because surely I could
fill it with stuff my goal is to say hey we're gonna go ahead and have a pavilion
in and we'll start doing on the house so we parked it there if you remember from
the other videos what the pavilion looked like all the slats on the back
the whole stage there we've worked it over these last couple weeks and this
week of course we're getting everything going my brother showed up my parents
were there my brother's family was there and we started loading this thing and
actually it went pretty smoothly now these dumpsters you get charged for the
time that you get it right so I get it and I have nine days that's it all right
and in nine days they're gonna come by and pick it up or they'll charge me
again where every load is a certain flat rate and if it's over a certain weighted
you can't you know you're just gonna get billed for the tonnage our goal was to
pack it in real nice so I told Nathan Tetris man pack this sucker tight all
right no water no nothing just get this sucker like tight they packed it in
pretty well he started with the big items flat items and they started lying
this sucker up and a fabulous job all right they did a
really good job and by the time that we get to the end of this this is what the
dumpster looks like now when I talk to the guy on Friday he said you know if
you go over the top it's not that big a deal you see this little thing that says
do not fill above this point right he's like you know if it's stable and it's
there I don't care we're gonna throw a cover over it the guy was really cool so
it's a little high but hey anybody who was there on Saturday they did a really
good job and we appreciate it all right the one person who probably didn't do
much actually was my daughter Sandra.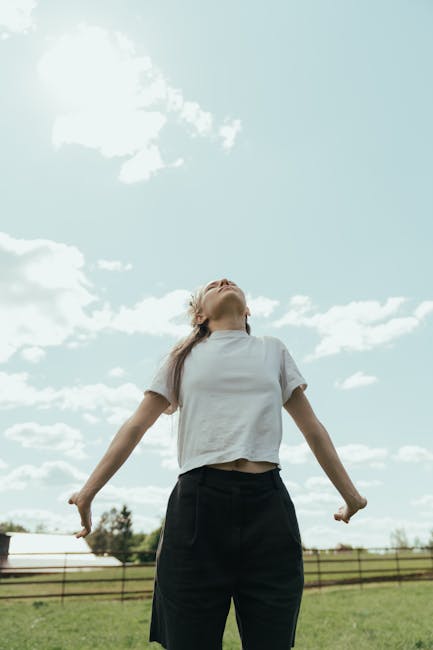 Out of all the times we have been
demoing not one person has stepped on a nail
not one person grabbed the nail not one person ever bloodied themselves on a
nail until today when Sandra decides to step on a nail and punctured her foot so
she'll live right she felt bad she couldn't really do much except donate
blood to every mosquito in the area but she sat and watched at least she was in
the shade as we kind of did stuff so I know she feels bad about it but anyway
she was there for Friday and she helped me out I appreciated that too. Second
thing we did was posts and we started driving these posts now the weather on
Friday good night man that sucker was warm and it was humid it
was a beat down man everybody busted some nads and we got this thing done but
it was a beatdown so I didn't want to talk a lot I got a new auger and my fear
was hey I can use these posts hole digger like we did on the pigs if you
remember that pig pasture there's a lot of posts man.
Yeah this is gonna take a
while. So I got an auger when to tractor supply picked one up and it's working
really good put it down give it a pull start and I got stuck
right now our bit is a six-inch bit which was actually gave plenty of room
for the six-inch 5 6 inch posts work great can't complain we only have 32
inches depth that we could possibly get and we put these 10 foot posts in the
ground four feet that was the goal oftentimes
some it got 42 inches down a few times when he hit a hard clay got only to 3
feet but we put first the posts at each of the corners then we dragged lines and
then we put all the intermediates that we have there and we started putting
everything but the actual cross brace for the H post and these are posts that
are five six inches in diameter and they're ten feet long so everything is
getting pretty well set we worked until the later hours evening we started on
the east side we went to the west side and at night it was in the shade and we
even tried to get over there my personal thoughts were it was a hot day and I
think you know if you look at some of these pictures you look at anybody who
was there everybody was just tired so I just personal thanks to anybody who
showed up everybody worked hard you know we bought a tons of pizza and we had a
bunch of drinks but you know that was a beat-down man so you know kudos to
everybody that was there anyway a lot got done we still have a bunch of posts
to do a bunch of clearing to do and I like I said 8,000 feet of posts I've got
things on order right now two pallets of 660 foot woven wire fence we've got a
lot of high tensile wire to go a lot of other thing the next five weeks is
really on my part strictly just gonna be busting fence out in the meantime we
will have a watering we're gonna collect water off of the roof of the pavilion
store it in a storage container it's gonna be ten thousand gallons that's
upcoming and we've also got the rain gutter guy our gutters and the pavilion
aren't looking too good nor are they on the the big barn building so that's
gonna be an update on Saturday we'll also let you know with some weights for
the pigs and kind of let you know how much these chickens are going so things
are progressing pretty well always stay with this pound that subscribe button in
that like button and by all means give us some comments if you've had land or
you have family that's and what do you guys do with this trash
I personally have had the opinion I don't buy a piece of land and make it
look like a junkyard right I just don't think that's the way to go people bury
it people just store it and stick it on the
side and grass grows through it what would you do would you pay to have
somebody haul it off like this and a dumpster would you just throw it to the
side would you bury it so he'd be interesting to hear so anyway keep up
with us we'll be back next week and we'll kind of let you know how things
are going but we appreciate you always being here and always watching all right
talk you later