>>DANIELLE: Hey everyone in this video, we're checking out the Mica cabin in Ontario, Canada. It's a 20 foot long tiny house on wheels with some unique design features that we really love. It has a double bed on the main floor, which we rarely see in tiny houses. So no climbing up and down the ladder unless you want to sleep in the loft. It has a flip up table integrated into the kitchen counter and it has a garage door style window that opens up to create an indoor/outdoor kitchen and dining space. The Mica cabin is an off-grid rental from Cabinscape and we're gonna meet up with John, the owner and designer, to get a full tour. This video is sponsored by Turo. They're a car-sharing marketplace that helps you borrow cars from local hosts in the city your traveling to.
After the tiny house tour, we'll tell you why we think they're a great alternative and we'll give you a discount code for your first trip. So stay tuned until the end. [Music Playing] >>JOHN: This is Mica cabin. We really focus on secluded wilderness spaces. Mica in particular is really out there kind of in the middle of the wilderness. It's a true wilderness experience. Some of our cabins are a little bit more accessible but one of the most important things for us was that privacy feeling, experiencing the outdoors, access to trails, access to paddling and just being able to get away and unplug for a little bit. [Music Playing] It's 20 feet long and 8 1/2 feet wide. It's just the right size that you can drive it down the road. It's on wheels and right now we have it on a foundation. It's a semi-permanent structure at this point. We're hooked up to water from the lake.
We've got a greywater pit behind the cabin and composting toilet, fully running water, hot water and we've got a nice little relaxation living room area in the front here. It's got your nice big picture window. So you're able to look out over the lake. Over to this side, we have basically a full kitchen. You've got a sink and you've got a four-burner stove. We have a small bar fridge underneath and then lots of storage. We've got lots of drawers and lots of shelving in the back here.
We have a flip up table here for extra counter space or you can use it if you want to take the stools out and eat. There's also one of our signature things is the garage door. It opens up and you've got a nice indoor/outdoor bar. The idea being that you're kind of breaking down the wall between outside and inside. You can have people hanging out outside of the bar and working in the kitchen cooking as well. So it's like your island, but it's outdoor as well.
[Garage Door Closing] [Music Playing] On the bottom, we've got a double bed and up in the loft or bunk bed, you've got a queen bed. So we can sleep up to 4 people comfortably. It's just a bunk bed style access. You've got a ladder going up. We got an extra handle here for security and then you got your own lights and a little USB outlet to charge from as well. Then we've got basically a small toilet room with the composting toilet and then there's also outside, our outdoor shower. You do have shower facilities and like I said, there's hot water. It's an on-demand system. You've got unlimited hot water. All you need, as long as you want to shower. The bathroom is a small toilet room. Basically, we've got a Separett toilet. So that has a urine diversion on it. There's a separate French drain. So the urine diverts to the French drain which is in the rear and then we compost everything out. Basically, just empty the bucket on a regular basis and we've got a composter over on the other side of the cabin.
Fill one up. Once it is full, we have a second one we switch over, let that compost out, spread it out and then switch back to the other one. All the other greywater goes into a separate greywater pit which is in the back there. So we're completely off grid here. We've got 4 panels on the roof giving us 1200 watts. I've got a 3 battery bank underneath the bed all the mechanical is underneath the bed. Everything is wired in 12 volt. All the lights, we've got a couple of USB outlets, furnace, most of the mechanical are all 12 volt. The only thing that's not 12 volt which runs off of 110 volt outlet is the fridge, the stove just for its igniter and then we have 1 outlet here so that you have access if you need to plug in the computer or charge anything.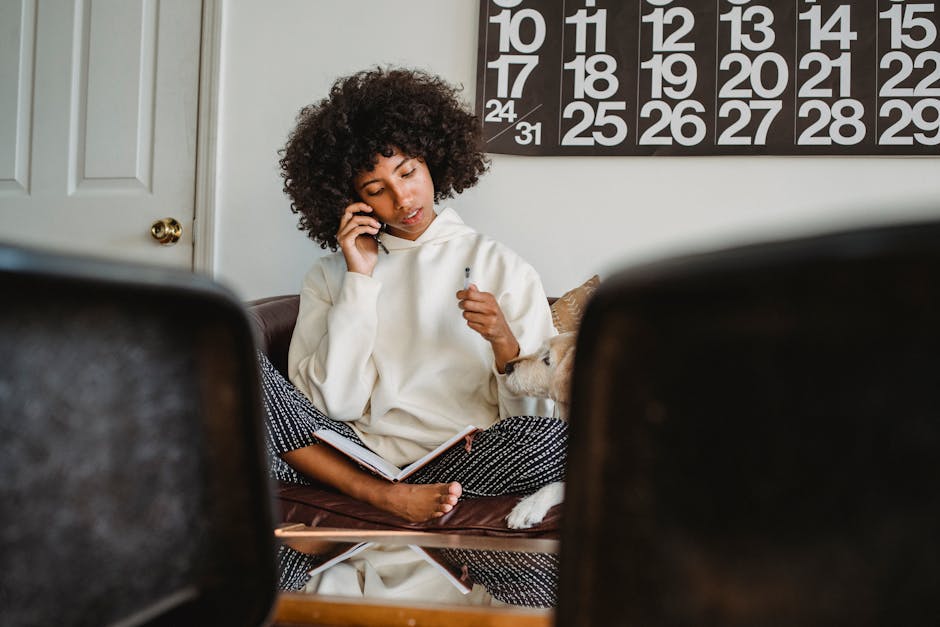 Pretty much everything to do with heat, the stove, the hot water, and the furnace are all on propane. So we've got a little RV style propane furnace underneath. It's controlled off of the thermostat on the wall. In the summer, we're pretty much able to go purely off of our solar. But sometimes you get a string of rainy days or particularly in the winter, it falls a little bit short. We do have a gas-powered backup generator, just behind the cabin that charges the battery that doesn't actually run the cabin.
And then for all the propane heat, we have 2×100 lb tanks. So the idea being, we run off of 1 tank and when it empties out, we're able to switch over to the other tank and that gives us some time to refill that tank so we can bounce back and forth between them without running out of supply. Being off-grid, all the systems are the same. So we're still using a pump to pressurize water. We have power. It's a little bit different. It's a little more maintenance. There's a little more potential for failure. There's a little more that you have to do to keep things running. But I think we found a really good, method of building. We've figured out the right sort of reliable products to keep things running. We've built a pretty good system at this point of maintenance to minimize that failure.
With a little bit more work and attention to detail, you can be pretty comfortable off-grid without having to worry too much. This is Mica cabin. This is Cabinscape's 8th cabin. My partner Laura and I started just 2 years ago. We were looking for wilderness, back country style experiences that we could bring our 2 kids along with us. It was really hard to find anything like that. As a result, we just started doing it ourselves. We built our first cabin 2 years ago and since then we have built more cabins. We've got some great contractors that work with us. We design all the cabins. We do some hands-on stuff ourselves, but we have a great team basically at this point that building for us.
We've been renting out all these cabins year round. In the winter, it's a little bit more of a rustic experience, they're all hike in. We're able to partner with different landowners, for example conservation authorities like this property. It gives us the ability to move in and move out fairly fluidly. So they don't have to commit to permanent structures or permanent building. I love this! It is probably my favorite location at this point just because it is so rustic. It's so wild. You're a kilometer back and we have this private lake. There's nobody else around. You've got a great opportunity for swimming. We're close to some really great trails. Also, this design is one of our later designs and we really went all out with the big picture windows, the full open front. The views are enveloping. It really gives you that feeling that you're outside when you're inside. [Music Playing] >>DANIELLE: As usual, every time we visit a new tiny house, we get new ideas of how to do things.
We hope that checking out this cabin gave you a bit of inspiration. And if you'd like to see it in person, we'll put a link to Cabinscape in the description below. We want to thank Turo again for sponsoring this video. They reached out to us recently and we're really impressed with the service they're providing. Check out Turo's car sharing service and use our link in the description to get $15 off your first trip. If you haven't already heard of Turo, they've created a car sharing marketplace so that you can borrow a car from a local host in the city you're visiting which eliminates a lot of the stress of renting a car.
The insurance is included. You don't have to wait in line. The prices are really affordable and you can even choose to have your car delivered to wherever you are which is pretty amazing! Right now, Turo has cars available in over 5,500 cities across the US, Canada, Germany, and the UK. We also love that there are reviews so you can make sure you're matched with a reliable host. Check out Turo and download their app for free. It's available on Android and iOS mobile devices. Use our link in the description to get $15 off your first trip and use our promo code Explore15. Thanks so much for watching and we'll see you in the next video..