we had this
super cool camp spot in mind but someone beat us to it Eamon I'm getting eaten alive, please! still working out many, many kinks of
this van and I guess that's what this trip is just
getting this van road ready. what is it? I know what it is!
you got wild blueberries didn't you? yeah! we're going on a road trip baby after a long four months of building
this van in the hot summer heat in the city we've decided
whether it's finished or not we're done we're heading out!
where are we? in the forest? on the recommendation of the @vanwives
and lee we've come up towards algonquin park
which is about three hours from toronto and we had this super cool camp spot in
mind but someone beat us to it you gotta risk it for the biscuit bro so
now we basically in these scenarios drive around
aimlessly just hoping that on this crown land we can find the most
amazing spot i'm the most amazing spot that nobody's
ever discovered the uh the old Casa B here is the first time
she's been off-road a few new squeaks which way do we go neither of them are
roads on google maps in case you're wondering so
it's not like we can navigate that way that looks pretty treasure traverse
treasures treasures treasure chests
let's go up no i don't think this van can do it but i really don't i think we i'm getting eaten alive please hurry
sorry i'm getting eaten alive i'm not having a good time quick
i'm eaten alive! I know there's so many horseflies in there oh my gosh
oh fudge they're everywhere look at the bugs
it's bad it's really bad boo and you don't even get bit imagine how
it is for me buddy i think i you gotta go back to the city yeah so we
made it to the end of the road there's no pretty lake but it's kind of
a nice spot the bugs are fierce really fierce
this little fire pit okay we found oh my goodness i'm having
quite the troubles getting in a van we found another little spot pulled over
we're gonna go check it out i don't think that trinity will make it
down this trinity uh casabee trinity might make it down
this road we miss you trin you little off-road devil
you think this is too mucky and lucky nicky that's pretty soft
don't even have max tracks we're such newbies to van life now
but if you did make it down canada baby well not exactly the waterfront dream
property we were hoping for on our first night out of the city but
not the worst not the worst and there's no city noise freedom i'm hungry i was just finishing up the
dishes when we noticed i'm glad i went in here notice
the small wee leak…
Another leak! I think it's
pretty normal to work out the bugs in the system
trinity i've never had any leaks i know amazing
but this one's a little more complicated so there are a few
i was hoping this would be a single wrench job that's the one i want
tools we'll be using today some vice grips some pliers
wrench socket tape and drill turn off the water pump please
yep that's number one oh okay take two
let's do it baby oh my gosh guys we're missing my very
crucial part of this i gotta turn on the water pump and turn
on the water are you ready yeah okay i hate wasting all this water
yeah yeah dry fish hook i did it behind the screen okay i'm not
good at setting up angles clearly because this is my angle
this is not how i would normally sit to chop
i guess i'm in a funny mood this evening i don't know what to do about that but
um because eamon was our plumber i'm gonna be our che f and i'm going to be
making a thai green curry this evening so sit
back relax everybody and enjoy the show hey bud i'm gonna go explore the
neighborhood oh okay how come i didn't get the invite a little alone time is good for me okay let me see what's up
here okay ciao bud will you come try this? pull those
chilies out you know bec's all about presentation
when it comes to cooking garlic naan it's like what's up girl isn't it just tested the toilet out what a
fantastic experience i was just lying here while you were
using the toilet saying to you i'm so grateful
to have this house there's honestly no greater feeling than living in a home
you've built i don't know i think it's so special
true appreciation for all the deets for everything for these gorgeous
backdoors for the stunning aesthetics of our back
doors yeah i feel really lucky and on the
drive out here i was just like all smiles so happy you ready for a big day
tomorrow yeah good morning
we had the best sleep the best the best sleep i think we went to bed at
ten it's now time we're just having our morning coffee did
i mention we had the best sleep the best we are heading about 20 minutes south
with fingers crossed we can get a little lakefront
view this evening you guys remember those squeaks i was
talking about this is the culprit right here it just needs to be shaved
down a little bit we'll sort them out when we get back
first thing i do i'm so tranquilly our friend told us that this is the spot
so we are going down a private road whose
land is this i think it's crown land i think it is
because you said there's lots of spots here okay so we're here definitely looks like a bit of a tight
fit but i say we go for it this way not bad cheers
you're supposed to be here this is all private property
everything from back there the cottage you drove by
all the way down this road all here and all the shoreline all the way to the
oxtongue river all private what about the other beach
well he was a nice guy time to go right in the middle of breakfast though
she says it should be called teapot lake okay
I knew it wasn't Lake of Bays
I think the wrong coordinates somehow brought us to a very
wrong spot yeah Jaz + crystal it's all your fault! the road to get here was fairly
treacherous well it wasn't too bad it's definitely
accessible but it was bumpy ass oh this spot's nice really nice look at this i know you're not one to push for
suspension upgrades and bigger tires but it would be a no-brainer if we could
have we had that yeah but right now i don't think so
especially with the nerf bars we're going to keep going check out
another spot here it is teapot lake
beautiful well obviously we haven't booked anything here so
uh hoping we can find a spot oh wow there's a cottage here hello
cottager look at this setup man holy smokers
come forward a little bit perfect welcome home thank you babe good to be
here man who does this that's a human poo
why would you do that so you're a little limited by where we can get the van
i think people with four by fours have tried to come all the way up here
but this looks pretty nice what do you think bud i like it oh wow
for the good price of 3.99 whoa i just walked it yeah
sorry i was really hungry it's okay do you want to try it
do you not happening i just walked the uh
the route again if i had recovery gear like a shovel or some max tracks or a
winch we'd give it a go but we're still
waiting on all that stuff so next time next time for now we'll just
enjoy the spot we got let's start by getting some firewood it's not too much firewood around here
you nice nice dead boy too let's go swimming
bud yeah on route yesterday we pulled over
so i could make lunch and i said to eamon
why don't you pop into that canadian tire and get us a floaty because
i'd love to be by the lake and we could get out on the water with this floatie
and he brought back this amen that's not gonna fit
in the room oh my gosh well spoiler alert i let him keep it
it's obnoxious it lives on our roof the real reason i got it is because as i
was scoping it out and looking at it lady came by and said that is the best
thing you'll buy all summer even it's 10 times the size of you oh my gosh let's get ready to have some fun charlie whoa that looks luxurious (Muisic) river's gonna cry when you're gone we need an anchor all right here's the
rock i'll have to tie this was worth it river's gonna is i whipped up a delicious salad with
pumpkin seeds hemp hearts chickpeas all that good stuff and Eamon
barbecued corn mixed veg onion pepper i've got dessert
how's it look so good it's yours wow well that's gonna burn your mouth
kid oh yeah oh
oh baby delicious i gotta make a new one did you ever play chubby bunny as a kid
no you never played chubby bunny but i'm down chubby bunny chubby bunny don't steal my
techniques i got two on one side chubby bunny
chubby bunny chubby bunny you're way bigger mouth to
me chubby bunny chubby funny or no
you win don't waste them don't waste them you win
you win well this is a hot spot and i reckon if
it was any closer to the weekend we probably wouldn't have scored it
yeah it's too good to be true we actually just had some four by fours
come up and asked if they can set up a tent
they're sort of local in the area so they figured they would come
set up the tenth tonight because they're coming here for the weekend
so obviously we had no problem with it we're leaving tomorrow but
water is right huh you gotta squat your stuff there and then first come first
serve and this is all on crown land which is
very similar to blm land in the states which is just
i guess government-owned land that you can legally camp on or stay at for 21
days at a time um that's what we thought we were on
this morning by the way hello what are you doing here crown land where
we can safely and undisturbedly park that's a word
can you imagine if they came like five minutes earlier while we had 12
marshmallows in our mouth it's a good thing we did not try this
these guys are stuck four by four hey trin
smart move are you are you becoming wiser in your old age
yeah i am you would have tried that two years ago
see you guys have a good one wow look at how beautiful i think we
have an amazing sunset around the dashboard my eyes
on the road i just thought i'd be alone trees you know you can judge how good your day
was by how many of these you gonna use i had a pretty good day good night buddy good morning time for some coffee oh no i hate to turn the inverter on
you can maybe hear the car running in the background that is because the
induction trip this morning we have been living without
solar and the system's been a-okay until now i
guess so that's our maximum we're looking
forward to getting some solar on there still working out many many kinks of
this van and um i guess that's what this trip is
just getting us road ready but can we have coffee this morning that
is the question buddy will you make me some fire so i
could have a coffee this morning yeah did you have a nice 12 hour sleep yep this stuff's gold french mercedes manual to the rescue
no pressure huh guys well the fan life teaches you nothing it
teaches you to roll with the punches to have patience
to get hot water this is true this coffee is going to
taste so good oh good one extra large coffee
please thank you sometimes
time is worth more of the money we've got a two hour drive and back to the
six and we're tuning in to aaron ralston's 127 hours
now this is one of my favorite audio books
because i've actually read this one really
yeah well bec read most of it to me so she was actually
audiobook before audiobook was a 10.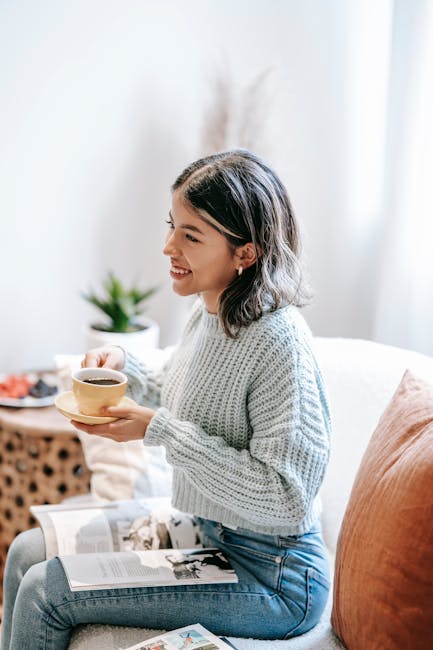 And i like to get into the adventurous
mindset picturing myself drinking my own piece stuck in the wilderness
yeah we're the type of people who can't even wait two hours for our water to
boil but we're drinking our own pee in the wilderness anyways you guys have
heard us chat about audible before so we want to
say a huge thank you to them for continuing to sponsor this channel
if you want to check out audible you can go to www.audible.com or
text aiming back to 500 500 with that you're gonna get one
blueberries i'm getting some wild blueberries
okay with those codes you get unlimited audio original books
which they've just increased from the one or two you normally get
a free audiobook of your choice plus a 30-day free trial so that's
awesome and if you're looking for something that doesn't involve an app or
downloading streaming you can also check out audible's new
thing called stories.audible where there are hundreds of stories for
you to stream for free forgot my mask get going bud we begin and end of the
trip with wild blueberries that's my best way to trip
did you have a coffee yet way big coffee how's the audible head oh well we would have loved to stay in
paradise for a while longer it's time to come home fix up this van
we got quite the list huh howdy ho hello hey strangers
how are you good how are you good you're back from the woods that's pretty
standard but we got back to the office and jumped right into chaiwala bob
all the things that take up so much time we accidentally deleted some products on
our website so if you were of the few who
couldn't see some stuff yes who did that we bob we're a team we take the blows
together man we clearly have our work cut out for us
so we'll see you sunday anything else you want to add bob we'll
see you sunday no shout outs man shout out to everybody
it didn't blow a fuse but it just tripped
it tripped and then i looked up there and it
i can't speak this morning well casabee is different from trinity
she's set up similarly enough that i hate that me adventuring in the
wilderness drinking my own pee and you