The kitchen stove is a place of warmth and care. Provider of hot showers, comforting baths and shared meals. A gathering place where family and friends catch up on the day and share their day. Escape from the cold. ' A welcome refuge from the stress, demands and insanity of modern life The natural place to sit alone and watch the flames in quiet contemplation or with the favorite book or latest craft project while the kettle bubbles merrily away and bakes the smells of fresh from the oven fill the room. We have had many customers tell us that their Homewood has become 'the heart of the house' and I believe these few words are at the heart of what our business (and this channel) is all about. This video is going to expand on this simple phrase.
And hopefully give you a feel for the quiet yet profound power that has a stove to transform the home and family life for good When wood stove becomes central to home life, it is – like a heart – brings along a certain rhythm ad aily rhythm, but also a seasonal and an annual rhythm One of purposefulness and at a different pace, with appreciation and consideration of the cycles of nature.
The morning ritual during the winter, to open and burn glow in life From building a good, clean fire From baking To making a glowing bed and putting on a big stump to keep you going through the night to see just before going to bed at night. The regular felling of firewood in the spring and summer to split it up and stack it up into season and be ready for the coming years' winters. From replanting, managing a sustainable block of trees in staggering stages of maturity to continuous source of firewood, a cycle of renewal and rebirth that gives independence and control over your own energy supply, even the everyday repetition of carrying in poor handfuls of wood or as to add in the garden compost, become familiar routines, which are comforted in their own way. Sitting just in front of the fire has the power to send you back to a less complicated time There is something almost magical about the ability of the flames to hold our attention and land us in the here and now.
As the warmth and sociability sweeps over you, the artificial urgency of your notification light fades … … in the unimportant background Many of us do not have a meaningful ritual in our lives, but the act of lighting a fire feeding it in life, from spark to flame, to established glow and silent burning, and then using the fire to cook food is a ritual that precedes even agriculture, and it is one in which we can all participate. It is a process that our ancestors participated in and it remains just as fulfilling for us as it is for them. There is something instinctive in us that is based on, and recognizes the activity as one that promises reward and deserves attention.
This deep relationship with fire has been forged over millennia and was absolutely central to human experience, yet a We of today living within the technological society is completely broken from this connection in our daily lives, now abstracted because fire in the form of electricity can be without thinking or commanding effort by pressing a button running parallel to it, the supermarket shelf has separated us from the reality of our food and broken the once vital connection with the land and seasons. Some people grieve over these losses, and long for a life that does not turn: "FASTER! "," NEW! "Or more!" And because every new experience brought about by some new technology is even more quickly overshadowed by the following … … the less we are blinded or satisfied in it, as we now have the responsibilities of food and fire is, saying, 'find ourselves' in a world where we can be anything, many feel rather driven – directionless – in an ocean of endless distraction. We long for something real again ♫♫♫ [David sings] ♫ She's the girl, with the golden hair ♫ I look, but she's not really there ♫ I look later, only to find out she's gone ♫ The girl, with the golden hair ♫ Where she's from, where she's go ♫ I do not know ♫ But she wears such fine, beautiful clothes ♫ Although her wardrobe is beautiful, there is no ring on hand ♫ Of the girl with the golden hair ♫ She rides a mottled, white reed ♫ Fast and sure-footed , indeed ♫ And the children she meets are imprisoned at the feet ♫ Of the girl, with the golden hair ♫ She lives in a house by the sea? ♫ With a garden and lots of fruit trees? Was Word touched by her moon from her high tower room? ♫ The girl with the golden hair ♫ Does she sail to places far away? ♫ In a cave she is stuck in the bay? ♫ To islands that I saw late in the night in my dream ♫ Where the sun sets on her hair ♫ But who eats the bread she bakes? ♫ Her pies and sweet oatmeal cakes? ♫ And who drinks her apple wine in the light of the fire ♫ Of the girl with the golden hair? ♫ And who sees her sleeping when the small hours creep in? Who breakfast there, sitting right next to the chair ♫ From the girl with the golden hair? ♫ Maybe I will never notice ♫ Just what she's about ♫ For the cold and the rain I came back ♫ And she's gone ♫ And her long, golden hair taken ♫ She's the girl, with the golden hair ♫ I look, but she is not really there ♫ I look later, but she is definitely gone ♫ That girl, with the golden hair ♫ She looked sweet and friendly ♫ But she is confused with my mind ♫ That girl, with that golden hair [Zak tell] this plastic era of short-lived consumer products , pre-packaged single-serving meals, and the declining yields of never-ending novelty, something as indifferent "backwards" as a stove your great-grandmother might have cooked on, comes to a refreshing rejection A cast iron constant: a recoil to what life once was, and what it can still be.
A call to forge the old connections with land and neighbor again to slow down and appreciate what really matters: a simple homemade meal, shared with the one you like an anchor, of the kind a Cast Iron Stove can be like ' a window to an idealized past: a time that may or may not have really existed, but to which many of us still experience the attraction, a time of small towns, humble cottages and meaningful connection with the local community – and yes, the irony is not lost on me here, because I share it with a social media giant, for strangers I'll probably never meet – when it felt like what we were doing , it was important when people were more as just interchangeable units valued only for their economic utility – gears to be wrapped in faceless corporations or impersonal bureaucracies – but a pastoral time to eat healthy food, grown and reared and harvested with your own dirty caked hands with me tu neighbors (organic and by season by default) From the family when children were Not stuck to the screens and also not considered a burden, but helped in the garden and with the animals, and they would fit through the fields and walking around healthy while the old people were precious and grandparents were sitting.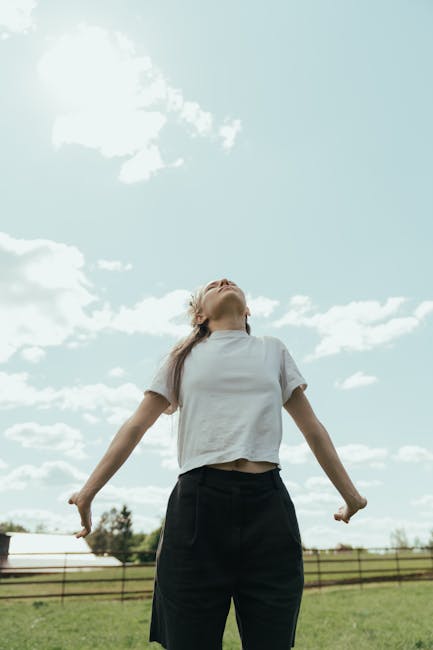 kept burning by the hearth and the home fires while knitting and repairing and carving and quivering and splitting combs and stirring the stew and conveying family stories while speaking and reading to the little ones in their care. Keep in harmony with the cycles of seasons and weather and the rhythm of the sun an existence in which people do not consider themselves separate or antagonistic towards nature, but as an integral and important part of nature. To many, their stove is like an old friend, loving nickname and everything Like things seem to be becoming more and more disposable, uninterrupted and digital and our lives can feel increasingly separated from reality: something solid and truly comforting through its presence . Children, while playing on the hearth, being fed and warmed by the stove, become proficient and responsible for lighting wood and collecting wood to feed it. They learn to cook real food from their own gardens, and this relationship with the family's stove is relentlessly linked to heir concept of "home" It's there: every day, season after season, year after year to be lovingly-polished and cleaned , cared for and fed as it continues to faithfully provide for the household, nutrition and heating the house in return I think this difference is why we do not really hear from people a close connection with their microwave or their refrigerator There is something deeply satisfied after being formed – powerful even – over eating food that you have grown or raised or chased yourself Cooked, on a fire that you have brought to life, wood that you have cultivated and chopped, and that you have split and seasoned at a table surrounded by your family.
There is a harmony of consumption and production. A balance of honest labor and reward. One experience fine and wholesome that resonates with and connects you to the same experiences of those who have been ahead in an incomparable way is certainly not something that can be caught by eating a microwave-heated meal from a disposable packet in search Net from a glowing screen alone You feed and care for a fire, and it nourishes and warms you and yours in return. The relationship extends both ways in this harmony of complementary production and consumption, and is of a very different and more real nature than simply flickering a switch and expecting immediate compliance It demands more, and it gives more.
We had customers move houses and tell us that it only felt like a home again after their next Homewood was installed in their new home . stove with them after selling their home so strongly was the connection with their family's Homewood. It may seem like a reasonable or extraordinary way to talk about a lifeless object, and I admit that when I first left the city to return home and help my dad in this business I thought this kind of feedback was nice, but … … I really did not understand what it means for him to hear how enthusiastically so many of his satisfied customers rave d about his creation and how it changed their home.
I do not think I got it properly, not at the time. But I realized it was so much more than just a 'thing'. It's Zelda's excitement to crack her first success. egg without help It's we all sing with Vera as she plays her ukulele It's Tilda reads quietly, and Grietjie draws funny faces for William, and their screams of shared laughter It's all those meals Janie kept warm for me when I let work that I probably never properly thanked her. It's all those years of cloths of cloths being dried on the clothesline. It is the toddler who takes their first steps. It's the voice of my father telling me to go get wood when I was little. It's small again and my siblings and I are arguing about who gets the bigger part of the pie that Mom just took out of the oven. It's our siblings, now adults and with families of our own who do not really see as much of each other as we must It's my grand parents no longer with us, but whose flame we produce in the future. It is the promise of grandchildren to follow great-grandchildren.
I hope at least some of them can be raised in the warmth of a Homewood Stove, maybe one that I, or even my dad, might have built the heart of the house..