>>MAT: Hey everyone, we were just driving down the highway and came across this really awesome floating houseboat. So we contacted the builder, Richard, and he agreed to put it in the water for us so we could have a look. He built it all himself by hand. It's like a tiny floating cabin. It looks tiny, but you'll be really surprised to see how much he was able to fit in this houseboat There's a dinette that turns into a bed, a full kitchen with fridge, sink, cooktop, there's a heater, a full bathroom with a toilet, separate sink and shower, and on top of that there's a super spacious deck for hanging out and enjoying the surroundings Ever since we saw this boat, we can't stop imagining how cool it would be to live in this for a whole summer.
Just living on the water. So we're really excited to show you this we're gonna give you a full tour. Let's go take a look inside! [Music Playing] So this houseboat is 24 feet long (7.3 m) long and 8.5 feet wide (2.6 m) wide It weighs 5,700 lbs and it's set up on three aluminum pontoons There's a gas motor with a 192-liter gas tank at the front. For solar power, there's a 260 Watt solar panel hooked up to two 6-volt AGM sealed batteries and there's a 30 lb (13.6 kg) horizontal propane tank used to power the heater, the cooktop, and the hot water heater.
So when you come in, this is the whole living area so there's a little dinette here that converts into a sleeping area. You just remove the leg, lower the table and make your bed [Music Playing] There's also a bunch of storage underneath the benches like this Over here is a pretty nice and spacious kitchen, there's a sink, a propane stove, and actually quite a bit of counter space. And over here is the fridge. It's 4.5 cubic feet, it's electric and it runs entirely off the solar power system. There's a ton of storage and there are some nice handmade drawers here For the heater. It's a little propane Martin heater here. This is a pretty nice feature, too, there's some open shelving but he added some mesh because things are moving around in the boat quite a bit. Over here is the roof vent that runs off the solar power system also to get some good air circulation and prevent it from getting too hot in here. All the LED lights are also running off solar power. And this is the little dining area.
There are some cup holders here and some storage for a few things here if the boat's rocking and it won't move around and believe it or not even though this space is tiny, there's a full bathroom with a toilet and a shower. So it's just a dry toilet, dry composting toilet. And in the same space, there's a small shower. There's also a separate sink and then the floor is made of wood slats and the water drains through the wood slats into the greywater system. And if you're taking a shower, you just close the curtain all around to cover the door and the toilet. [Music Playing] The sink in the kitchen, the sink in the bathroom and also the shower all run off a 12-volt pump and they all drain into a custom greywater filtration system that Richard designed. So apparently here in Quebec you're allowed to dump your greywater (if you're on a boat) directly in the body of water that you're on.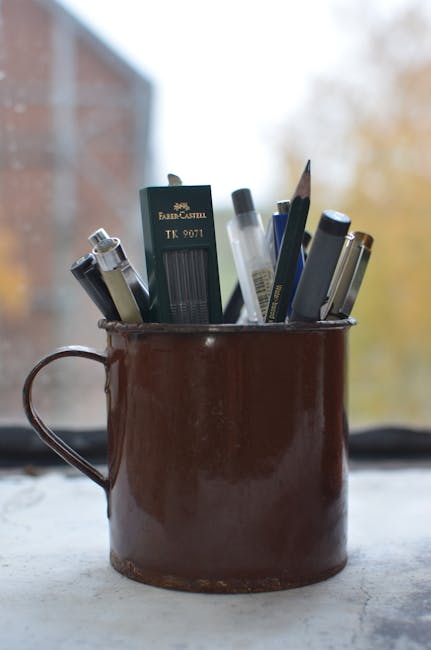 Richard thought it was important to filter the greywater before dumping it so he actually custom-built a greywater filtration system. It's basically a big charcoal filter that purifies the water before letting it drain. There's a 56-liter freshwater tank but you can also flip a switch and draw water directly from the lake or a river that you're on. For example if you want to take a shower without emptying your freshwater tank, you just flip that switch and take your shower like that. [Music Playing] It's cool that there's a bunch of windows in here, you can get a really nice view from pretty much every angle. You can open a few of them so you can get some nice air flow. There's also the big patio doors at the front and a really nice touch is that he put some small glass panels at the edge here and it's just a really nice touch gives it a cool effect.
You'll notice all the woodwork, all the cabinetry, the beams, the ceiling, everything has been made by hand by Richard. He's actually a woodworker, a professional woodworker. So you can tell that everything's beautifully crafted and made with a lot of care. For the wood, he used mostly white cedar which is one of the lightest woods in the world and it's great to use on a boat because it doesn't rot like other types of wood. And one of the coolest things about this mini floating house is the huge patio door leading onto a deck Right now, this boat is kind of set up more as a fishing boat, but he's actually planning on building one that's more of a home so there's gonna be some couches on the outside and it'll be set up a little bit more just for hanging out.
There's also an awning that you can set up for shade and protect against the rain. [Music Playing] So many years ago when we started trying to figure out what we wanted to do, if we wanted to live in a tiny house or a camper van or an RV or a sailboat. The sailboat was always one of our favorite options but we hadn't really considered a houseboat like this on pontoons and one of the advantages to this as opposed to a sailboat I guess is that you don't need to learn how to sail and your living space is above the water so you would have a lot more light. It just seems like a nice living space. So if you're interested to learn more about this boat and what Richard's working on you can check out the link to his website, it's going to be in the description of this video. Please share this video if you liked it and subscribe to see more like this..