(upbeat music) – It is a very, very windy day today here in the desert, guys. It's like 25 mile per
hour wind gusts outside, so I am currently shooting this intro. I'm coming to you from inside of the world's smallest A-frame cabin. And guess what? It's pretty small. I didn't have many options
of where to shoot this intro without totally giving away the interior. So I'm like basically backed up into this corner right now in the A-frame. And if I had to estimate, I don't have my measuring tape with me, I'd probably say this A-frame
is about 50 square feet. Again, that's five zero. And I'm saying that 'cause I did stay at a very small tiny house in
Finland a couple months ago, and that was definitely 50 square feet.
So very kinda similar spacing
wise in this A-frame cabin. So if I had to guess it's
about 50 square feet. So really, really small. Besides just the cabin. It's not just this little cabin
in the middle of the desert, super tiny. I'm actually in a property right now. There's plenty of other Airbnbs on it. So they have some glamping
tents and some tiny houses and a pool area and a bathroom, always kind of really other
interesting amenities and homes. So we'll get into that in just a second, but if you want to check
out the world's smallest A-frame cabin on Airbnb I'm gonna link out the Airbnb listing in the video description, as always. If you want to book this A-frame cab or any other cabin or tree house or tiny house anywhere around the world in Airbnb be sure to use my Airbnb code down linked in the description as well to save money off your next booking, but really excited to
showcase this place to guys.
It has a lot to offer besides
just the cabin, again. So let's hop into a tour of the world's smallest A-frame cabin. Let's do it. The A-frame cabin is
located on this plot of land out in the desert in Joshua Tree so when you first arrive, you're gonna pull up with your car and drive down this
little stretch of road. And you'll kinda come through this gate to the front entrance of,
I guess, the compound, I would call it, with all these Airbnbs. And kinda right in this center I kinda describe this
as a bit of a garden.
It's pretty cool. Some paved paths and some trees, but now actually I wanna first cover some of the amenities here 'cause they're very important. Again, it's a very small A-frame, so there is no bathroom or kitchen in it. And that's 'cause they have
the two buildings right here. So I'm gonna start first
with the kitchen on the left. Welcome to your kitchen.
This is about a 60-second
walk from the A-frame cabin. So very close. But this space has really
everything you might need. It was very well-stocked, in my opinion. You have the double sink, which is great and easy to wash up any
dishes or to wash your hands. You have space here for tea and coffee. Down below you have
plenty of pots and pans and all utensils. And you have a microwave. Now right next to the
kitchen is your bathroom. So we're gonna head inside, and this is your bathroom space. It's split into three distinct rooms. And so two of the rooms
have toilets in them. It's just like this. Very clean, very modern, pretty standard. And then one of the rooms
is your showering area. That looks just like this. Another key amenity I
definitely want to point out. This is about a two-minute
walk from the A-frame. Everything is very close
together on the property, but this is your pool and
hot tub and chill out space. You have a grill, you had the pool, you have a nice fire pit right here. You have a hot tub, but this is definitely a great space just to gather
with friends and family.
Again, there are multiple
Airbnb properties, so you can rent all of them out. As mentioned, the last
thing I'll now cover is the other Airbnb properties here before we get to the A-frame, beginning first with this
really cool glamping tent. Has a pretty cool outdoor setup. And then directly next to the A-frame is this really cool tiny
house they call the Tin Can. But now it's on to the A-frame. Welcome to your beautiful A-frame cabin. So from this angle you can kinda see it's tucked behind some of these trees. We're gonna walk a bit closer, and it's very clearly labeled, but now this is your A-frame cabin.
You can definitely tell,
yes, it's not very large, but it packs a punch,
has a lot of amenities for a small space, and you have a lot of cool
stuff out here as well. So you have on the left, you
have this little fire pit. You can attach that to the propane tank. I couldn't really use it
'cause it was so windy, but it's definitely a nice
amenity for a less windy day. You also have a cowboy tub as well. So you can fill it up pretty easily.
There's this hose right
next to the A-frame. So you go ahead and just
put some water there. Definitely meant for some hotter days. I was there in October. It was a little bit chilly. But definitely a nice outdoor setup here. This is the A-frame now
from a few different angles. This is what you would probably see if you were walking back from
the bathroom or the kitchen.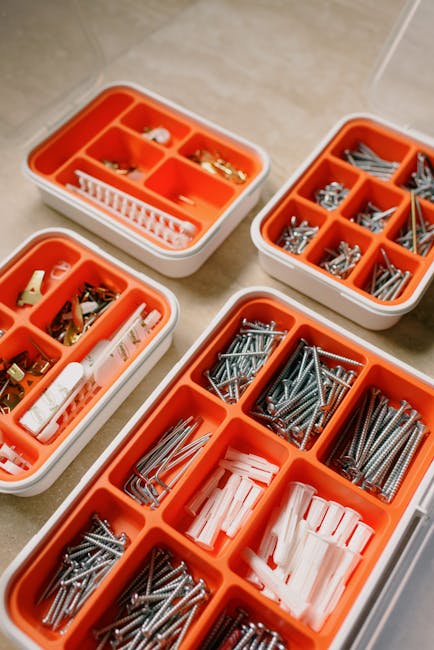 And this is now kind of
further back into the desert, but I was a huge fan of the
entire exterior, though. I thought it was a really cute to set up, but we've definitely seen
a ton of the exterior and the surrounding property here. So let's finally head on inside to the world's smallest A-frame cabin. Welcome to the interior
of your A-frame cabin. This is the site that will welcome you as soon as you walk in, and you'll probably immediately notice all the beautiful windows, the natural light is streaming in. I was definitely noticed that, and it really stuck out to me, but now kinda looking
back towards the door, we'll first focus on this
area to get this tour started. So in terms of privacy, you can very easily pull
the curtain this way.
And this corner, you have
a chair and a hanger. I wanna focus mostly
on the opposite corner. There's a bunch of stuff
here to cover in this area. There's a lotta stuff on the ground, but we'll actually start up top. Here you have this lantern. There's then also a light switch to operate one of the lights that's right above the door up top there. And then right kinda further
back here in the corner, you actually have, I'll call
this, a charging stations. So there are actually two USB ports. So you can plug in your phone. You can charge some electronics. And this is a heater
and a fire extinguisher. Now onto the floor, you have
some extra gas for the heater. You have two batteries. They're pretty big ones. Pack a lotta punch. And you have a fan as well. So definitely a lot to see
over here in this corner. Now I'm going to turn our attention more towards the bed in the main area.
So there is one light right over the bed, and I'm gonna get a little bit closer. And the host left a few
things behind for you. So now you've inspected, you have a lighter here and
stuff we use for the fire pit to light the propane, all
that fun stuff out front. You then have two towels. And then you also have a garbage bag here the host left for you. Next we'll get a little bit
closer to the entire bed area. And I definitely want to note that, even though, yes, this is a quite small A-frame,
I never felt cramped at all. I still had plenty of space
for all of my camera gear, all my belongings, and trust me, I have a lot of gear with me. Definitely kinda put
that stuff more in the front end of the A-frame, And I had plenty of space
still to walk around. So I had no complaints. Real quick, if you're enjoying this video, please give the video a like, give it a thumbs up, and
also consider subscribing if you're still not subscribed.
I come out with weekly
videos just like this. So the best and most unique Airbnbs. Now back to the tour. For this last part, there are a few more
things in the main area. So directly above the bed, you can put this curtain down, and there's really no one else out here. So I really never felt
like I had any issues in terms of privacy
throughout the windows. But if you want as well, you
can also open up these windows to let in some extra air as well. The bedding and pillows, I also
found to be top of the line, very clean, very modern. And I guess in this next
part I look really weird. I'm trying to give you guys perspective, basically just how big this A-frame is. And if you feel so
inclined to do the same, I'm about six feet and I
could do this with no issues.
I also kinda laid out and stretched out fully on the bed. And again, my feet didn't hang off at all. I had plenty of space,
so that was not an issue, but overall you guys know
I'm a huge fan of tiny houses and A-frame cabins in particular. This is definitely one of my favorites. Thanks so much for checking out my tour of the world's smallest A-frame cabin. If you could please help me
out and give this video a like, give it a thumbs up if
you haven't done that yet. Helps to be shown to more
people here on YouTube, on the platform, and also share this video with
a family member or a friend via Facebook or Instagram
or Reddit or email, whatever it may be and say, hey, check out this really
cool tiny A-frame cabin out in the desert. It would help me so much and
I really appreciate it, guys. Also if you're watching this and you're still not subscribed, please hit that subscribe button. It would mean the world to me.
I come with weekly videos just like this, for just the best and most unique Airbnbs, hotels, accommodations
from all over the world, basically, that has four
walls and it's unique and I can travel to it, I'm shooting it. I just basically been nonstop
doing so many videos shoots these past few weeks. I have some really,
really exciting content coming up for you all
in the coming months. So be sure to subscribe, don't miss out on a single video.
And a link of my playlist
somewhere up here. It's my top and most favorite, most unique Airbnbs and accommodations I've shot so far here in the channel. So if you enjoyed this
A-frame cabin video, I've shot plenty of other A-frame
cabin videos just like it. And also A-frame cabins, tree houses, tiny houses, you name
it, I probably shot it. So be sure to check out
some more of my videos. I really appreciate the support, so thanks so much for watching, guys. And I will see you in the next episode. (upbeat music).